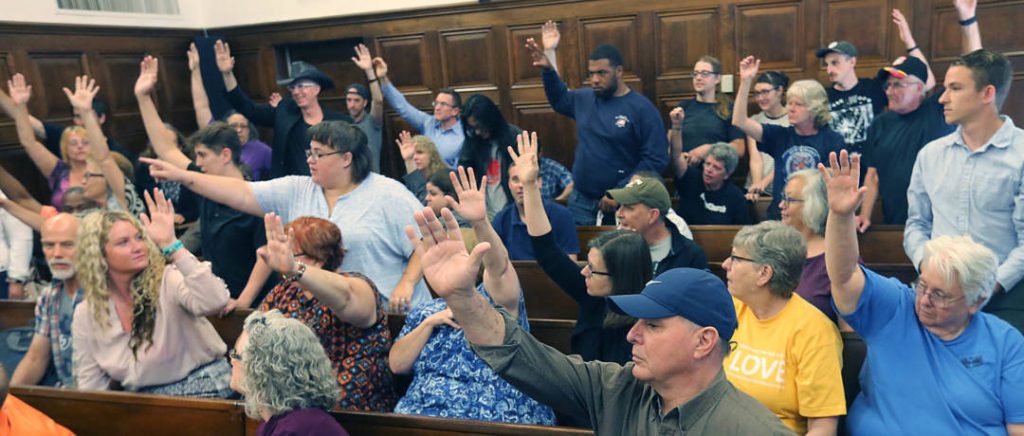 The Homeless Charity is a 501(c)(3) nonprofit located in Akron, OH. We have both a national interest and local focus on seeking innovative ways to end homelessness. More specifically, we seek to meet the homeless where they are today to get them to where they want to go tomorrow by offering transitional support services that bridge the gap between street living and home living.
In this way, The Homeless Charity moves beyond warehousing chronically homeless to help people thrive within, while also transitioning from, homelessness.
We Offer:
Transitional housing in tent city and in group homes, which provides the stop-gap sheltering service Akron's homeless need as they wait for affordable housing. These transitional homes offer safe, stable housing under homeless self governance — helping provide purpose, dignity, community and a path for reintegration into society. 
Shuttle Service / Outreach offers rides to homeless people who often cannot afford a bus ticket or must travel far beyond bus routes. We give them rides to see doctors, therapists, drug rehab groups, housing managers, case workers, job interviews, to our day center and more. This service also takes us to people living in remote areas who are in needs of food, blankets, heaters, tarps, tents and other survival gear.