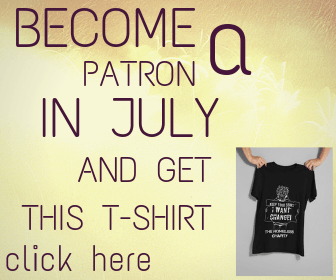 The Homeless Charity Mission: To Offer Innovative Solutions To Empower The Homeless in America
The Homeless Charity Vision: Meet the homeless where they are today and empower them to take themselves where they want to go tomorrow.  The innovative solutions The Homeless Charity provides, helps people thrive within, and transition from, homelessness.
Our Board of Directors:
Board Chair:

Deborah Monaco

Treasurer:

James Orenga

Secretary:

Lerryn Campbell

Executive Director:

Sage Lewis

Member: Jim Eberly

Member: Rocky Lewis 

A Word from Our Executive Director, Sage Lewis:
We have learned a great deal in the nearly 2 years of sheltering a significant percentage of Akron's homeless in tents. Our greatest discovery is the critical importance of safety, community and a place to call home during the transition time between the street and an affordable apartment. This time can span from 3 weeks to 3 years.  
Our tent village serves a crucial need. In this Cleveland.com article from July 13, 2018, they ask, are there enough shelters and houses for Akron's homeless? Joe Scalise from Akron's Home Again rapid rehousing program says, "No. Residents seeking housing vouchers through Akron's housing authority have about a three-year wait."
Many homeless are caught in transition between affordable housing and the streets. Even before the possible 3 year wait, homeless must have up to date documentation including a State ID and Social Security Card to even apply for housing. When forced onto the street without documentation, a person will face life on the streets for a minimum of 6 weeks (thanks in part to Ohio requiring IDs now be mailed, which adds another layer of complication).  
As Mr Scalise mentions, once documentation is acquired and applications are filed for housing, wait lists can span from 6 weeks (fast tracked) to 3 years.  The lack of safety during life on the street while actively pursuing houses and a better life is unacceptable and should be deemed a humanitarian crisis. It is unacceptable that any United States citizen — man, woman, child and elderly (many disabled, addicted and ill) — be given no other option than sleeping under a bush or a bridge when they reach the lowest point in their lives.
But we have shelters, right? Most of Akron's, and America's, emergency shelters have waiting lists.  The emergency shelters. We have one local shelter that usually has room for single males and females, only, but it is not always ideal for those facing street life for over a month. Emergency shelters cannot accommodate people's belongings, often enforce stay limits, are typically religious, and provide few daytime shelter options. Using these services are often impractical for those with second shift jobs or impossible for those with mental disabilities. After losing everything, many homeless want to stay with their spouse, keep their pet, store their few treasured, saved belongings, be treated with dignity and respect, and not adhere to required religious practices.  
Our transitional housing is necessary. It filled a desperate need providing the stop-gap sheltering to Akron's homeless as they wait for affordable housing.