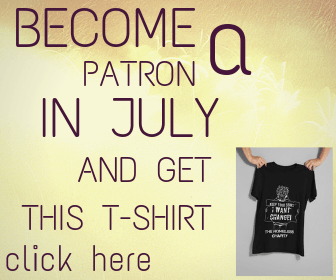 I came to work yesterday to find our porta potty completely burned to the ground.
Fire is a powerful force.
If you had not known there was a porta potty sitting there the day before you would have just thought that you were looking at a small fire.
Except the windows around the porta potty got so hot that they blew out. Black smoke went up the building.
This was the remains: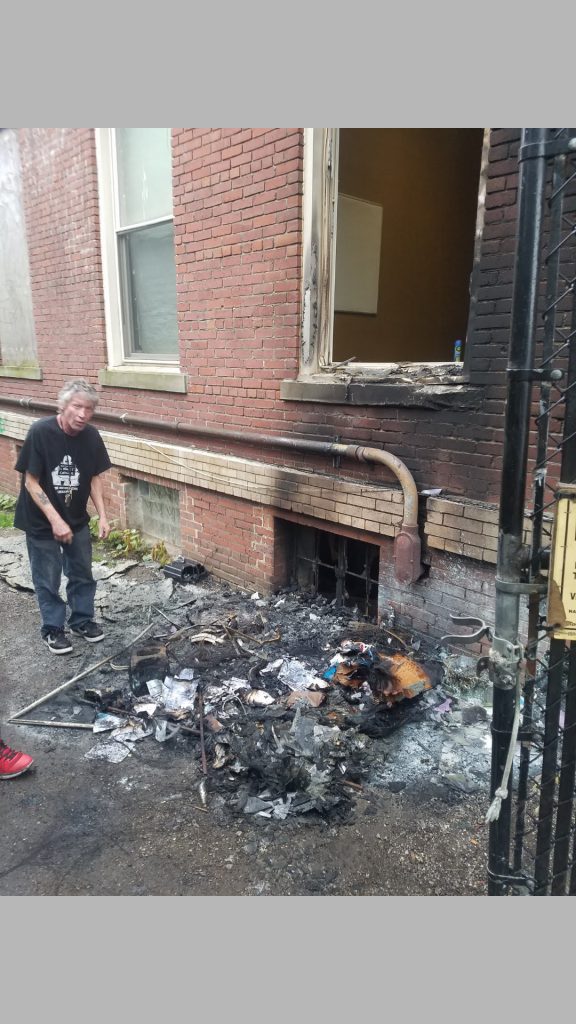 We believe this was the work of an angry person that we had kicked out.
It's easy to cast blame on the homeless, the drug addicts, the drunks.
But nothing like this happened when we were a fully running village.
Ask anyone who was around when the village was fully running and they will tell you the exact same thing: It was never like this.
I'm telling you: the city of Akron destroyed the community these people created and took with it their dignity, hope and their very humanity.
They know not what they did.
So, we are left to clean up the ashes and move on.
The fire department and I had a long talk yesterday. We were both concerned about this incident. The lower level of the building has not been yet granted its occupancy permit.
So, together we made the decision to temporarily close down the lower level until our occupancy permit has been finalized.
I believe we are looking at 1 to 2 months work.
By temporarily closing that level we will be able to much more easily do the work that is needed to get that level where it needs to be.
IN THE MEANTIME: we are going to move our day center into the back yard.
This is going to give us all projects to work together on. And it is also going to give us a chance to think about what we want the back area to be where the tents once where.
We are going to need to think about where we are going to temporarily have our clothing room and our food pantry.
Between the red house and the upper level of 15 Broad street we will still have laundry, bathrooms and showers.
For now, instead of coming down the right side of the building, come down the LEFT side of the building. We will be in the back area doing our work there for the time being.
This is actually a nice time of year to be outside.
I truly believe every step of this journey has been pre-ordained. I truly believe we are all on a spiritual journey that is going to come to a place of profound salvation. We just have to keep walking the path.
So, come check out what we are working on in the back yard. If I know the homeless, you are very likely to find something cool and beautiful.