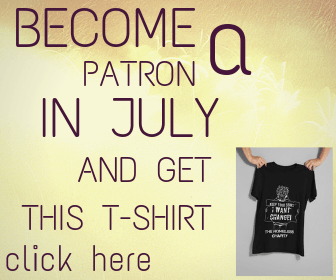 As Akron connives to shut down our tent community, Eugene Oregon council OKs a new tent homeless camp at former a City Hall lot.
We like to talk the talk of being a city of the future that people would want to move to. But the old ways are so entrenched in the minds of the powerful.
One of the key aspects of our future in our charity is servicing tent communities throughout Akron.
People in power like to talk about how they don't like people living in tents. But what they mean is they don't like to see people in living in tents.
As is the case of this tent community they just shut down: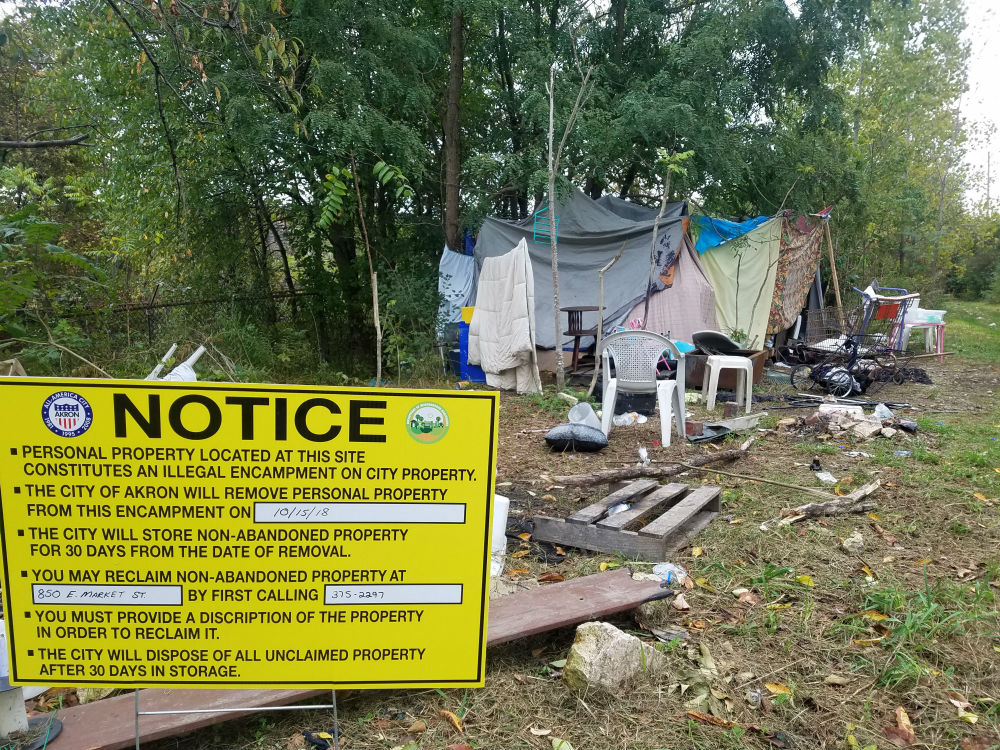 This camp is on the east side. You would never be able to find it if you didn't know where to look. It's on public land in an area that was once a railroad.
Some of these people have been there for years.
But the city found it and now they have decided to come by and take this encampment down. Why now?
I would hate to think there is now a war on the homeless happening in Akron. That there is some sort of retribution happening.
I need to confirm it, but there is another camp that has been around for years that has also allegedly been taken down this month.
To think we have done a single solitary thing to get people out of tents is delusional. In fact, all we have done is made things worse.
Just as one example, woman after woman after woman are coming to us right now because all the women's shelters are booked up. Women have no place to go. And because we are not supposed to be allowing people into our camp we are turning women back into the streets.
Women and gay young men are the most endangered people who live on the streets. But there seems to be no line we draw where anyone is safe from being thrown out onto the street. Government never says "enough is enough" when it comes to allowing any human to be spit out on the streets.
But our work continues.
However, it has to be in a much more covert way with how we help these people.
We have to create the Homeless Underground. 
It is illegal for the homeless to shelter themselves or for private citizens to shelter the homeless.
We have to work in the shadows quietly and privately to take care of the homeless living in the woods. If they are discovered, their homes will most certainly be taken down and destroyed.
We have a small group of high school seniors who are organizing an underground camp cleanup. It's at an undisclosed location at an undisclosed time.
But the thing we need most for this is trash bags.
Again, the city will not provide us with trash bags or trash service. We have to do it all privately and secretly.
This clean up will be happening in the next couple weeks.
If you are able, we REALLY could use large trash bags.
We'll take care of the rest. We'll dispose of the trash and clean it up.
But we can't do this work without trash bags.
If you are able, please drop off trash bags at the right side of the building at 15 Broad Street in Akron.
It is nearly impossible for a person living in a tent in the woods to handle trash. The only place they can dispose of it is illegally in neighbor's dumpsters. It becomes an overwhelming job very quickly.
As always, thank you for your never ending support.
The homeless are a sector of society that government clearly wishes would just disappear. But we the people are the ones that see the wrongs being done. We see the needs that must be addressed.
We will do the work even if the city doesn't want us to do it.
We will  do what needs to be done.
If you would like to deliver us trash bags we have an Amazon wishlist here:
They can be sent to:
The Homeless Charity
15 Broad St.
Akron, Oh 44305